A boy of just 18 years old has wedded his 17 years old fiance in an elaborate ceremony
A boy of just 18 years old has wedded his 17 years old fiance in an elaborate ceremony in Abia State Nigeria. See Pictures below
Tiwa Savage Dazzle In Made In America Festival
Super talented Nigerian music artist, Tiwa Savage puts up a dazzling performance at Made In America Festival. The Mavin Records First lady and mother of 1 shared the photos of her escapades in America via her Instagram handle.
"When 70% of the audience are not Nigerians or even Africans but they feel the soul of the music regardless then you know the world is READY for US. Repping My continent ????????. A girl from Africa … Made in America. Thanks to the whole Roc Nation family. This is just the beginning #BelieveTheHype #TheLoveIsReal❤," Tiwa wrote on one of her photos.
One of her fans, had this to say, "Tiwa Savage you were too live!!! One of the best performances in the made in America festival. Worth the wait"
See Some of her pictures below.
Manchester United Gaffer, Jose Morinho, Gifts His UEFA Super Cup Medal A Nigerian Kid (Video)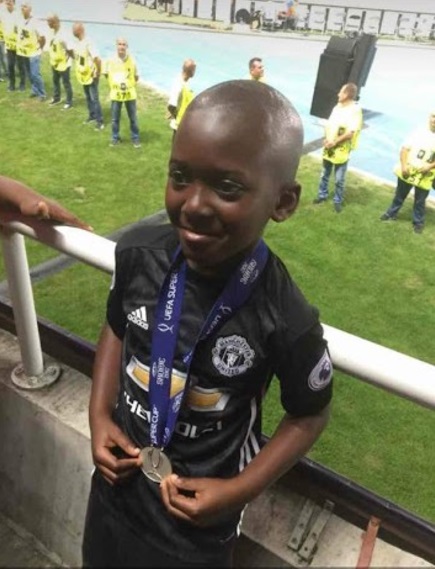 Jose Mourinho has explained why he decided to give his medal to a young fan after Manchester United's UEFA Super Cup defeat to Real Madrid. The Reds boss handed the medal to a delighted supporter – a boy named Deji – in the front row before departing.
Asked about the gesture in his post-match press conference, Mourinho gave an answer that prompted laughs among the many journalists present. "Sometimes when I win, I don't keep the medals – so imagine when I lose!" the manager said wryly. .
"For me, the medal would go to some place in my house; for that kid, it's the moon – something to keep and remember. It was a little kid with a United shirt. I have no idea where he comes from. I think it's something he'll never forget."